Basic Reskin for Source Code Android Studio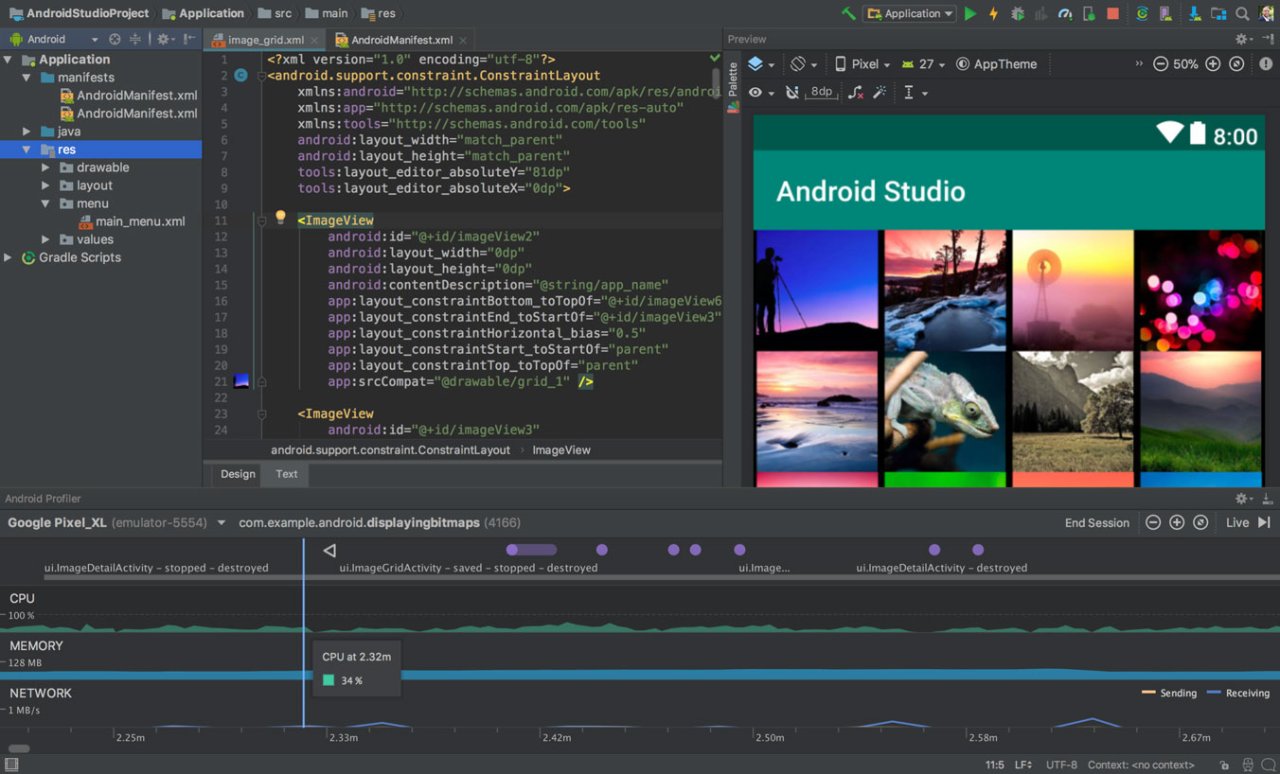 Please check Android Studio Version before starting Reskin. The version must 4.x or more
This Basic Reskin guide uses MacOs Catalina Operating System. The difference in layout menu could possibly happen in Windows or Linux Operating System. 
Check Android Studio version
To check Android Studio Version, please click menu About.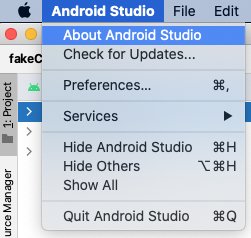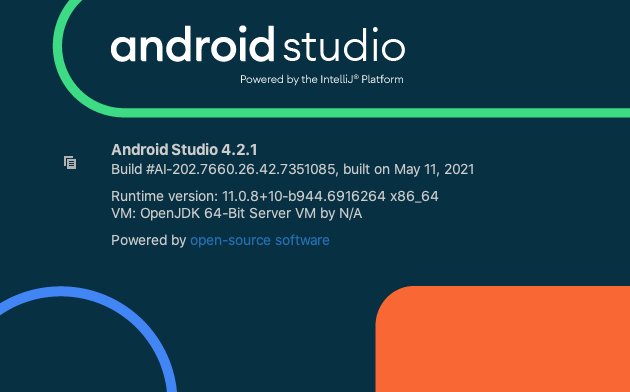 Every source code made will store trace in folder .ideas. The folder stores information about project, such as Java version, module, reference path file jar, and others.
In the other hand, .gradle stores build tools information which is attached into application. Please erase both files, .ideas and .gradle, to adjust with Android Studio which is being used.

Carry on with cleaning project, choose Build-Clean Project menu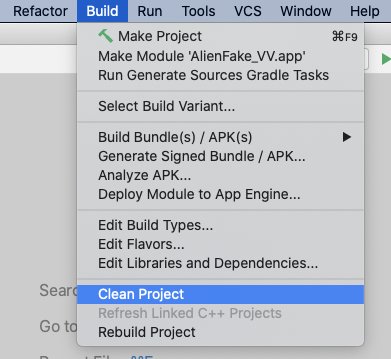 Open File-New-Image Asset menu, and choose a prepared icon. The icon which has been added into application will be stored in res-mipmap folder.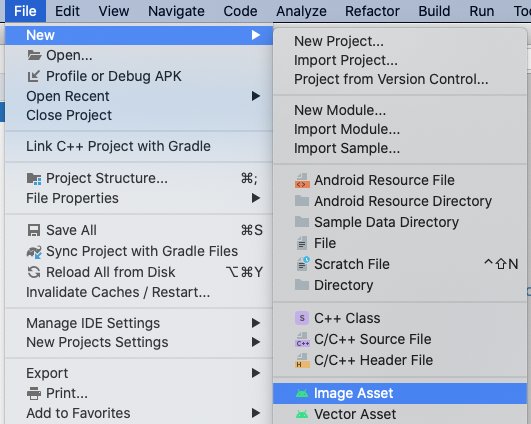 Error change icon
ApplicationID is domain for naming application, while Applicationid doesn't have any relation with packagename. Though some application developers name Applicationid same as packagename.
Every application which will be published must have unique domain, which uses 3 (three) words (non-standard, could be more 3 words), for example: "id.aliendroid.fakecall". That domain identifies 'id' (Indonesia), 'aliendroid' (developer's name), and 'fakecall' (application name).
In order to change it, please open builde.gradle (Module : App), in the example it's written applicationId "com.aliendroid.fakecall5"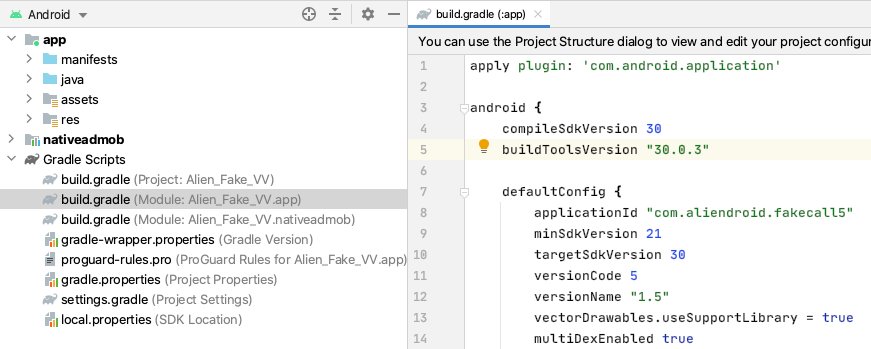 Furthermore, builde.gradle (Module : App) file consists versionCode line and versionName.
versionCode : Fill in with number as application version number symbol, commonly starting from 1. Every time updating application, then number must be raised into the bigger number than before (2, 3, and so on)
versionName : Fill in with number, letter, or word. This part is naming application version. For example: versi-beta01, Rilis-skin01, 1.6.

Packagename is package name or it's called path folder as well for storing file class. It's not compulsory to modify, in the other word it can be used using original source code. But, if you want to modify it, please modify in hierarchy part, select a sub package and right-click on Refactor-Rename. The author will modify fakecall5 in the example.

Error refactor Packagename
To modify application name, please open res-values-string.xml and modify on "app_name". Modify it by the name you wish.

Application and Content Colors
Color for application in Android Studio is stored in res-values-color.xml using hexadecimal format. But it's not always located in color.xml file, it depends on where developers store it.
You can modify it through Tab Attributes located in res-layout (selected layout), choose content/ item-background.