A.Description
 Alien Wallpaper Gdrive is source code to make wallpaper aplication with api google drive. Without using hosting.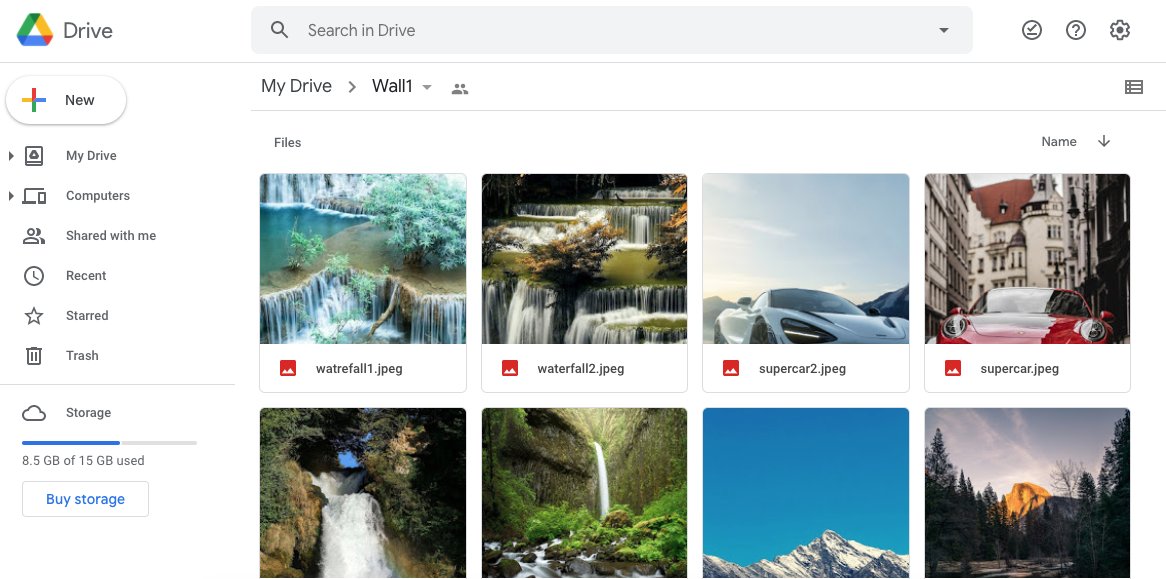 B. Features
1.Using Api Google drive to storing images and add JSON, Free 15Gb for storage and 1 billion request query
2.Using 5 advertisements with Switch Ads system (Admob, Unity, and StartApp, Facebook Audiense Network, Mopub)
3.Using Redirect App Module to solve suspended application.
4.Supporting In-App Update Module and In-App Review.
5.Supporting new GDPR. 
6.Auto save image, and read image from internal memory.